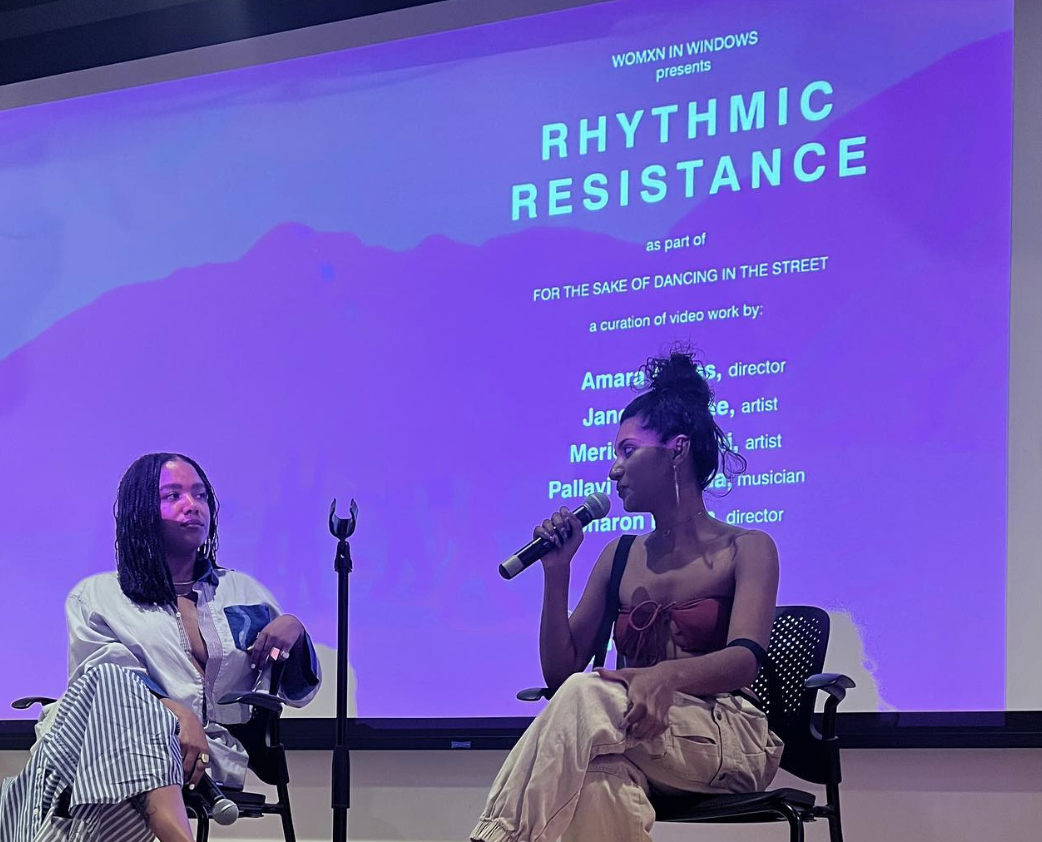 title
format
role
client
publication
contributors

Rhythmic Resistance
Discussion
Host/Facilitator
Womxn in Windows & Oxy Arts & LAND
summer 2023
w/ with Fijiana
Rhythmic Resistance — a conversation between
@iamfijiana
and
@zionestrada
from
@blackdiscourse.co
following our music video screening in partnership with
@oxyarts
&
@nomadicdivision
as a part of their for the sake of dancing exhibition.
Conversation with Indo Fijian rapper from the Bay uncovering the ways she destabilizes colonial language and centers her creative autonomy.
WxW's curation of fierce femme defiance through short films and music videos as a part of Oxy Arts: for the sake of dancing in the streets. Each video illustrate how our body's and dance are tools of radical self expression. Through these works we are called to explore acts of resistance through movement and sexuality as a response to identity, patriarchy, colonisation and our current political climate.

Videos include works by Merriem Bennani, Amara Abbas, Zeina Aref, Sharon Hakim, Palavi aka Fijiana, and Janelle Monae.

for the sake of dancing in the street is a group exhibition celebrating the interconnectedness of feminist and queer resistance. The exhibition and associated programming were conceived and organized in collaboration with OXY ARTS, LAND, and Yasmine Nasser Diaz.
Collectively the work documents and amplifies individual acts of resistance as well as historical and ongoing global feminist protest movements, including the current uprisings in Iran--creating connections between these movements across space and time.

Archival materials, videos, zines and posters trace these connections and create new reverberating calls to action. Central to the exhibition is a focus on dance as a liberatory practice, using disruption, joy and irreverence as critical tactics.